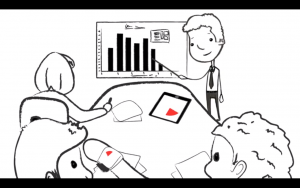 Have you ever wondered why a Time Timer would be usefull at work?
Here are some of our ideas why:
– Helps to keep meetings on track at a glance, while giving everyone equal time to participate
– Facilitate workshops, breakout sessions and refreshment breaks
– Creativity: generate ideas more quickly through timed brainstorming sessions
– Healthcare: keep schedules moving and effectively manage time spent with patients
– Sales: deliver great presentations without the "mental math"of how much time remains
There are many more reasons to use a Time Timer at work and these are only a few examples.
Would you like to share your reason? We love to hear from you!
Just leave a message in the comment box.
The benefits of a Time Timer at work